Reader Reviews and Comments

Below are some reader reviews and comments.

(Note:  I do not publish all comments on this page.  There are too many and some contain spoilers.)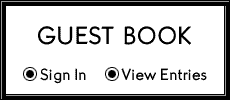 9/8/08 - WA - Comment - Rated 10

I loved this book! It is absolutely one of the best written I have read, and I read a lot!! It flowed fast enough and had just enough tension to keep me reading until it was finished! Thank you for making it available to read...

5/24/10 - Grimsby, England - Rated 10

It was so nice to read a clean book that left things to my imangination. Suggestion is far better than intermate details, we are able to sort those out for ourselves. The story was very hard to pull away from but easy to pick up again. It will be a book that will live with me awhile. Thank You 

1/6/11 - GA - Rated 9

Great book! I went from here to the Alex and Carmen series. I wasn't disappointed.

1/24/11 - CT - Rated 10

Awsome story!  So different from the everyday romance story.  I like this one very much because of its compassion from the biginning and so realistic to those individuals that live on a mondern world but their rustic heartfelt desires are kept forever with simplicity, kindness and everlasting love in their lives.

10/28/11 - WV - Rated 8

I love your descriptiveness while talking about the scenery.  The morals placed in the story were refreshing as well.  Overall your story left me wanting more.

12/10/11 - Australia - Rated 9+

I loved your story!  It had the sensitivity, the suspense and the right amount of romance for me.  Characters felt true.  Loved the way you managed to introduce the description of the heroine at the start.  Well done. ...

2/17/12 - W V

A very good simple romance, held my interest.  I read the whole book in a couple of hours.  I read a lot, am a huge Austen and Bronte fan so is unusual for romance novels to hold my interest.  Thank you for the book.

3/3/12 - India

Liked the story, was like old Mills and Boon story which is difficult to find nowdays.  Thanks.

2/18/14 - Actworth, GA 

Thanks for a story that a man can enjoy. I do not like bodice-rippers, but rather enjoy reading about some of the real-life struggles. As a man that has been married for over 40 yrs I am starting to see my life and marriage slowly winding down due to my wife's declining health. It certainly has taught me sensitivity and better communication skills. Thanks again.

Archived.  Do not use.  Web poll and Guest book on Epilogue page

Favorable Comments and Reviews

Analytical Comments and Reviews

8/9/12 - BC Canada

Would have enjoyed more description of ranching west Texas style. By the by a bell peals a potato is peeled.  Thanks so much for sharing your work with me/us.

6/14/12 - Quebec Canada

I really enjoyed the story.  Maybe a little more detail about his life before?  The rift with his step family?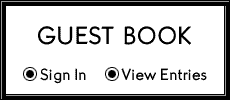 Please comment in guest book below, or send me an 
email
.
Courtship of the Recluse

                   Linda Louise Rigsbee